OUR STORY
From humble beginnings in 1982
WHERE WE BEGAN
Milawa Mustards is one of the original businesses in the Milawa Gourmet Region started in 1982 by Anna Bienvenu. It was purchased in 2010 by current owners Jim and Kristy Mellor. It has had a number of Milawa homes but moved to its present location in The Old Butchers Shop in 2019.
Jim, originally from West Yorkshire has had an interesting journey on his way to becoming a Mustard Maker. Jim has previously served in the British Army, being placed at Plymouth, UK in the 1990's. He has a keen interest in beer brewing having grown up in a West Yorkshire pub. He had his own brewery in Faversham in Kent for a number of years. The "Kent Garden Brewery" specialised in ale and porter varieties. Jim also has a background and interest in heritage restoration. He has worked locally with a company in Beechworth for many years restoring Victoria's local heritage buildings.
Kristy is involved in the back of house mustard operations. Affectionately termed "admin girl" she ensures the Mustards continues to run smoothly. Kristy has a background in Social Work and works locally in child and adolescent mental health. Kristy particularly enjoys a good farmers market, both selling Mustard and buying local produce.
Kristy and Jim bought Milawa Mustards in 2010 as a leap of faith having no previous Mustard making experience. It was a way to keep Jim working locally and to have him on hand to help out with the couple's two children, Matilda and Geordie.
"Running our own business has been a challenge, especially over the past two years with local Bushfire damage to tourism and Covid restrictions. But we are blessed to live in the Milawa Gourmet Region, be able to produce top quality Mustards and meet with lovely customers every day."  Kristy
Housed in the beautiful "Old Butcher Shop" in Milawa, Milawa Mustard produces a range of 12 seeded mustards ranging from Mild Honey mustard to Hot Chilli mustard. Our range also includes seasonal condiments such as jellies, jams, chutneys, marmalades and mustard oil salad dressings. All of Milawa Mustards products are handmade on the premises, thus preserving the quality of this authentic cottage industry.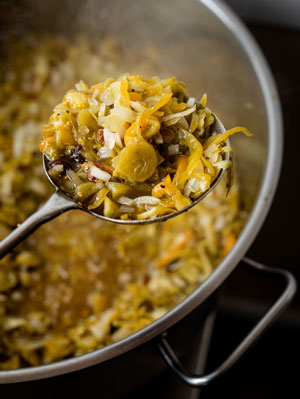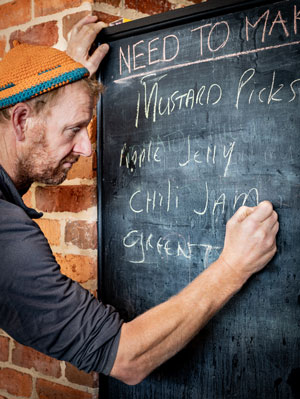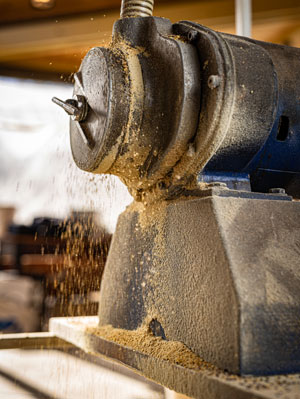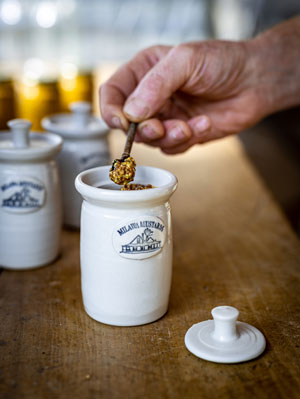 Privacy Policy
Terms & Conditions